Four things to give you heads up on:
The BARROW book release
is at the True Colors Bookstore, formerly known as the Amazon Bookstore, on Saturday, October 10th, from 5 to 7pm. The True Colors Bookstore is located at 4755 Chicago Ave. South, Minneapolis. It's timed for just after
the Twin Cities Book Festival
.
My publisher, author
Tyree Campbell
will be at the launch! He's a great guy who continues to take Sam's Dot Publishing in exciting directions. Lao American writer
Saymoukda Vongsay
, author of
No Regrets
, will be the MC for the evening! You can look at a few excerpts from BARROW on
Scribd.Com
---
I'm presenting in two panels for
Arcana: A Convention of the Dark Fantastic
on October 17th at the Bandana Square Hotel in Saint Paul.
At 11:05-11:55 a.m.:
Dragons!
Arcana traditionally celebrates a 'Monster of the Year.' This time we're examining two, starting with the Dragon in fact, folklore, fiction and film. Eric M. Heideman will moderate with me and
Kim Harrison
, author of 'The Outlaw Demon Wails.' This one's gonna be a hoot.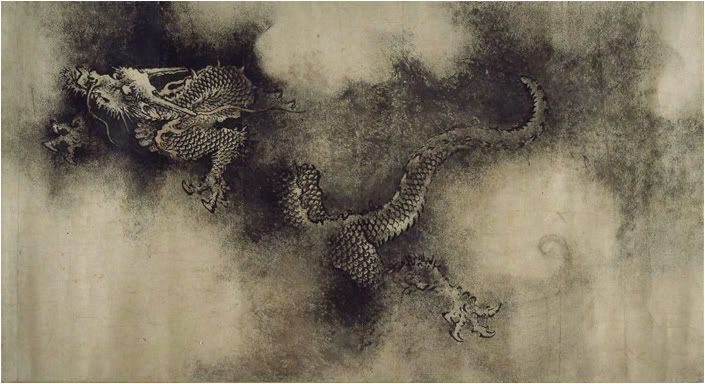 From 2:00-2:55 p.m.:
What are You Reading?
Talking about cool stuff we've read in the past year, especially, though not exclusively, new work of the Dark Fantastic. My good friend Thomas Marchlewski is moderating, and again with
Kim Harrison
.
---
I'm reading on October 24th at the
Minnesota Center for Book Arts
in support of
Tom Cassidy
's exhibit he co-curated,
NONE OF THE ABOVE
about "assembling" projects: Extreme no-editorial publication projects popularized in part by mail-art and Fluxus movements.
This exhibition celebrates those independent voices through a historical overview of past publications and contemporary examples. I always love seeing Tom's work, and he's one of the treasures of Minnesota, if you ask me. I'm glad to see him up to stuff here this year.
As you may recall, the Minnesota Center for Book Arts is currently participating in the innovative
Combat Paper
residency as well as the minds behind the award-winning Winter Book project, including
Winter Ink
.
In recap, Mail Art uses the postal system as a medium. It can be an individual message, the medium it's sent by, or a art genre where we mail examples of art to one another, and the very act can be an integral part of the process. Mail artists usually trade in illustrated letters, zines, rubberstamped, decorated envelopes, artist trading cards, mail-interviews and all sorts of zany stuff.
Fluxus is a name taken from the Latin for "flow". This was an international network of artists, composers and designers noted for blending different artistic media and disciplines in the 1960s. You can describe it in many ways as intermedia.
Longtime readers of mine understand my joining Tom on this reading makes a lot of sense, especially those who've ordered books from me in the mail! Occasionally, I wish I'd documented those envelopes. Each one is unique and I don't keep records of those pieces in order that they would be one of a kind and personalized.
Several poems of mine in BARROW also employ more overt homages to the Fluxus approach, including
2019 Blues
. Looking forward to participating in this one!
---
In November, National Adoption Month, I'm reading at the
Minnesota Transracial Film Festival
on Saturday, Nov 14th at Oak Street Cinema at 5:50-6:20 followed by Sun Yung Shin, author of
Skirt Full of Black
.
The Minnesota Transracial Film Festival is the first festival in the Twin Cities to showcase voices from the transracial and transcultural adoption community through film, words, and music. Planned events include:
Adopted The Movie
, So Young Kim's Homeschool,
Jagadamba, Mother Of The Universe
, a performance by
Mayda
,
Running Dragon
and
Tie A Yellow Ribbon
will be shown.