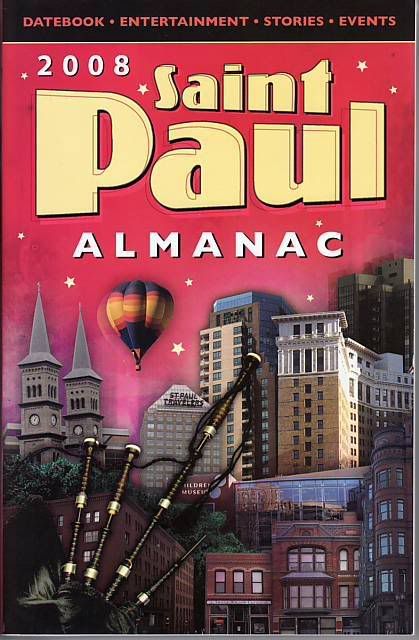 If you haven't picked up your copy yet, the 2008 Saint Paul Almanac is out from Arcata Press (ISBN 0-9772651-2-9, $11.95) and if you look carefully you'll spot my work in it, including my poem,
Riding The 16
right up at the front on page 10 to start off the year, and
Modern Life
.
The almanac is a great datebook featuring stories, poems, short essays and photographs from Minnesota writers across the state. Some personal standouts for me include May Lee, Peter Yang, Trinh Ngo, Alexs Pate and David Mura. But you should check it out for yourself and see.
***
And it's a little ahead of time, but on October 25th, the first online issue of
Cha: An Asian Literary Journal
will debut at
www.asiancha.com
featuring my poem
Zelkova Tree
as well as the work of other great Asian and Asian American writers from around the world.
The list of writers in the debut issue includes Russell Leong, Arlene Ang and many other exceptional poets and artists that this is really one I'll be watching in the months ahead.
Based in Hong Kong, it's a very promising journal, and I look forward to adding them among my other publication credits in Singapore, Australia, London, Germany and the United States. Thanks, everyone!
***
And as a final side note: I'm teaching the craft of writing poetry this Friday at the annual Asian Media Access Asian Media Camp in the Twin Cities for Asian American youth interested in film, video and media technology.
I'm looking forward to meeting with those of you who will be my students this weekend!
And for all of the rest of you who made it this far to the end of my post, thank you, and if you have any performances and projects coming up this week, I hope they go well for you too!