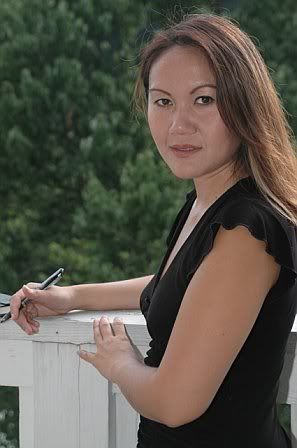 Mali Phonpadith
is one of the Lao American writers joining us for the
Lao American Writers Summit
in August in Minneapolis.

Emerging writers and even more established writers could learn a great deal from the way Mali makes efforts to balance the creation of her art with innovation, community and a professional life. She has been particularly successful with efforts to organize events to raise support and awareness of the importance of the arts in the Washington D.C. area where she resides.


As a Lao American writer/poet, she is the co-founder of
Reflections Within, LLC
and she has been writing poetry, short essays, and short stories for over 20 years internationally. She has over 400 pieces of written work and was nominated as "Best Poet of the Year" by the International Society of Poets in 2007.
You'll have more opportunity to get to know her and her journey during the Summit, along with the stories of writers and artists like Thavisouk Phrasavath, Catzie Vilayphonh and Ova Saopeng.
Mali has been a tireless activist within the community, and often volunteers many hours and resources to the causes she loves, including the Young Professional Leadership Group, the International Society of Poets, the National Association for Women Business Owners, the Lao Heritage Foundation, Arts of Falls Church and is an active volunteer with Teatro de la Luna.
You can get a sense of some of Mali's work at
www.reflectionswithin.com