For comparison's sake, the Kickstarter edition of DEMONSTRA will be 6 x 9 inches, the same size as "The Heart, A Brush. The Soul, An Eye." The regular edition from Innsmouth Free Press will be the same size as the first edition of On The Other Side Of The Eye, or 5 x 8 inches.
You can see the difference this would make in terms of the size of the art that will be included from Vongduane Manivong when it is published next year. Images would be larger and the text would have more space to 'breathe' on the page.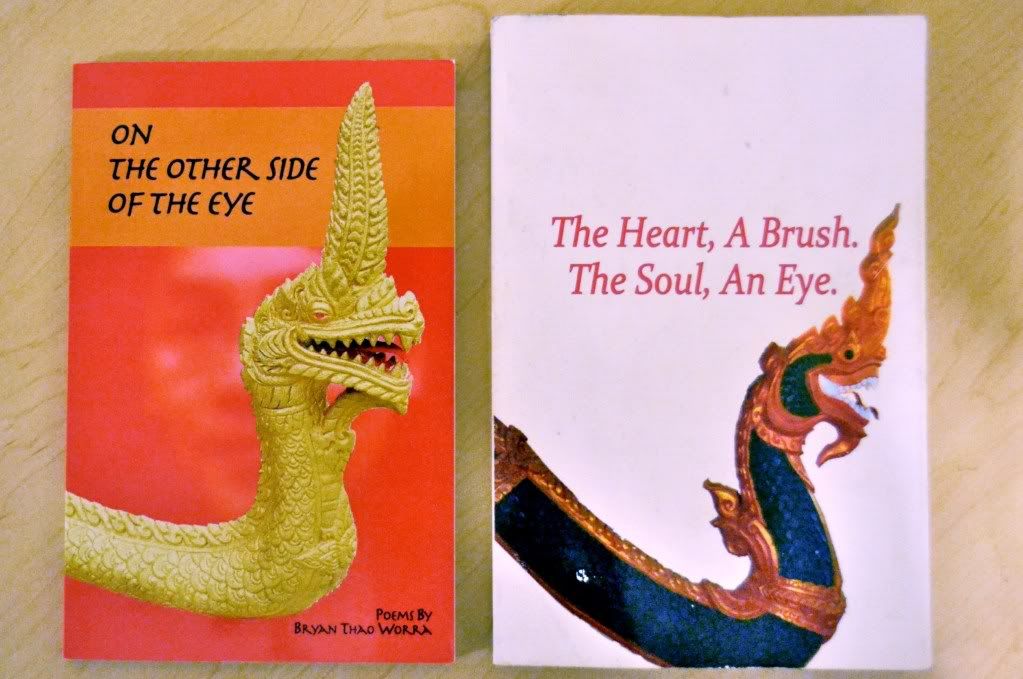 You'll only be able to get the Kickstarter edition through the pre-order period going on for the next 14 days. Once the period is over, it's over, and you'll only be able to get the regular edition, otherwise. Which will still be an excellent edition, but it will have a completely different cover and be smaller overall.