It's always great to get a nod from
City Pages,
who just declared my upcoming reading event an A-List event!
As a refresher:
On Monday, July 23rd, at 6:30PM at
DreamHaven Books,
I'm reading preview selections from my forthcoming book of poetry,
On The Other Side Of The Eye
as well as new works as part of the Speculations Reading Series, a co-production of SF Minnesota and Intermedia Arts.
Dreamhaven Books is located at 912 W Lake Street in Minneapolis!
Hope to see you there!
Also, my colleagues have two great performances coming up this Saturday.
Starting at 3 p.m.:
Q & A.

by Juliana Pegues
Dramaturge and Director:
David Mura
Featuring Katie Leo, Laurine Price, and
Bao Phi
From speed dating to police line-ups, Asian Americans question and answer social and political interrogation starting with the most-posed question, "where are you from?" Our three characters are labeled yet unnamed: "9066" for the WWII executive order which interned her ancestors, "187" for the gangsta rap allusion to murder, and as "½" says, "it's kinda obvious, isn't it?" When their self-constructed masks come down, each character must ask (and answer) what they are ultimately more guilty of: self-hate or self-love?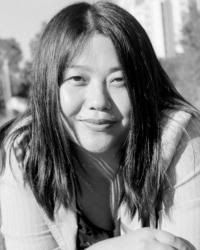 Anatomy of Hmong Girl: A Memoir Told in Body Parts
by May M. Lee.
Dramaturge and Director:
Robert Karimi
Featuring Katie Vang and May M. Lee
The Hmong believe when someone is born their placentas are buried underneath their homes, so when someone dies, they can find their way back home. What happens when you don't know where your placenta is? ANATOMY is an exploration into the search for home. Part memoir, part political statement, this piece focuses on how Hmong Americans have been continuously dissected and how we attempt to flesh out and re-assemble our real voices and experiences.
Saturday, July 21, 5:30 p.m. FREE
Mu Performing Arts Studio
2700 NE Winter St., Minneapolis, MN 55413
Directions:
http://muperformingarts.org/contact/directions
or call 612.824.4804
(Use this. Mapquest and google send you to the wrong place)