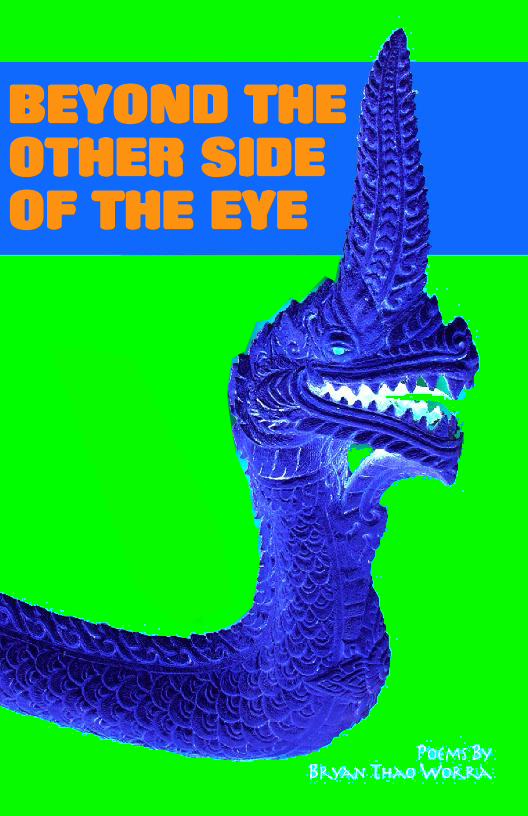 First, a big thanks goes out to everyone who supported the one-year anniversary of On The Other Side Of The Eye last month. There's been so much good news and progress made, and I'm looking forward to the coming years ahead with you.
I'm now announcing that to celebrate the 2nd anniversary in 2009, we're going back to where it all started with a very special art exhibit and a series of special events at the J&S Bean Factory at 1342 Thomas Ave. in Saint Paul, Minnesota.
Between 2005-2007, at the J&S Bean Factory, I wrote and organized the final elements that would ultimately become On The Other Side Of The Eye, the first full-length book of Laotian American speculative poetry in the world. It's a great space in the Midway area of St. Paul.
This last weekend I learned another writer had also finished his first book there recently while enjoying the coffee, food and amenities at the J&S Bean Factory. If you get a chance to, stop by there, and tell them I said hello!
The exhibit, Beyond The Other Side Of The Eye, will feature the work of several artists who were inspired by the book, in both photography, illustration and painting, as well as poems and other mediums. There will also be readings and workshops throughout the month to celebrate!
There are still a few spaces open for artists who are interested in participating in the exhibit! If you're interested drop a line to me at thaoworra@gmail.com and we can discuss the additional details!
Yes, there's still time to create additional work. The deadline for submission is July 1st, 2009. I look forward to seeing what you come up with! :)