Last minute call for art to go with my new book, Winter Ink, being presented by the Minnesota Center For Book Arts this December. We go to print next week, so we need your submissions fast!
From the Minnesota Center For Book Arts:
Open Call for 2008 Winter Book Art
Deadline:
Friday, September 5th, 2008
Minnesota Center for Book Arts' 2008 Winter Book,
Winter Ink
, presents the work of poet, short story writer, playwright and essayist Bryan Thao Worra. Born in Laos in 1973 and now residing in the Twin Cities, Worra's work is known internationally and has been featured in numerous acclaimed anthologies including Bamboo Among the Oaks, Outsiders Within and Contemporary Voices from the East.
This call is for an illustration to use on the title page of the book. Specifics and criteria are presented below. Additional images may be selected for use in other segments of the Winter Book. If an artists' work is used in the publication, they will receive a free copy of the book.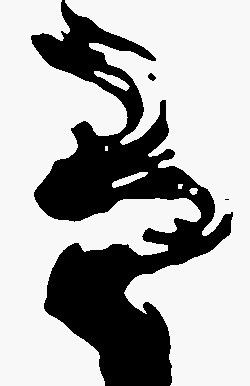 Criteria
* The size of the illustration should be no larger than 3 inches wide by 4 inches high. Work should be portrait oriented. The final size of the illustration may be resized proportionally by the Winter Book design team.
* Work may be created using any medium, but should reflect the title, "Winter Ink." Abstract images are preferred, incorporating techniques such as expressive mark-making, line drawing, ink painting and improvisational brushwork. Selected work will capture a mood, shape, action or represent in some manner the physical properties of ink. Illustrations should
not
be representational or renderings of actual objects.
* Work should be flat and high contrast (i.e. black and white). Selected images will be scanned to produce plates. Only physical originals will be accepted. If an image is created digitally, submit a hard copy.
* Artists may submit multiple entries.
Include your name, address, telephone number and email with each entry.
To be considered, illustrations must be received by 5pm September 5, 2008.
All entries become the property of MCBA.
Entries may be dropped off at The Shop at MCBA or mailed to:

Minnesota Center for Book Arts
Winter Book Design Team
1011 Washington Ave. South #100
Minneapolis, MN 55415.
Questions? Email Jeff Rathermel, MCBA's Artistic Director at jrathermel@mnbookarts.org