A very special thanks to all of the wonderful students, staff and faculty of the University of Nebraska-Lincoln!
I will be reading on Wed. April 1, 2009. 3.30 p.m. Poetry Reading at the Bailey Library with a special thanks to their Department of English. The Dudley Bailey Library is located at 228 Andrews, Uniersity of Nebraska−Lincoln, Lincoln, Nebraska.
I will also be the keynote speaker on Thursday April 2, 2009 for their Asian Heritage Night . Centennial Room, of the UNL City Union. The topic will be: "Changing Cultures and Preserving Asian Traditions in the Midwest."
I'm honored and delighted to be joining all of you there! More details to follow!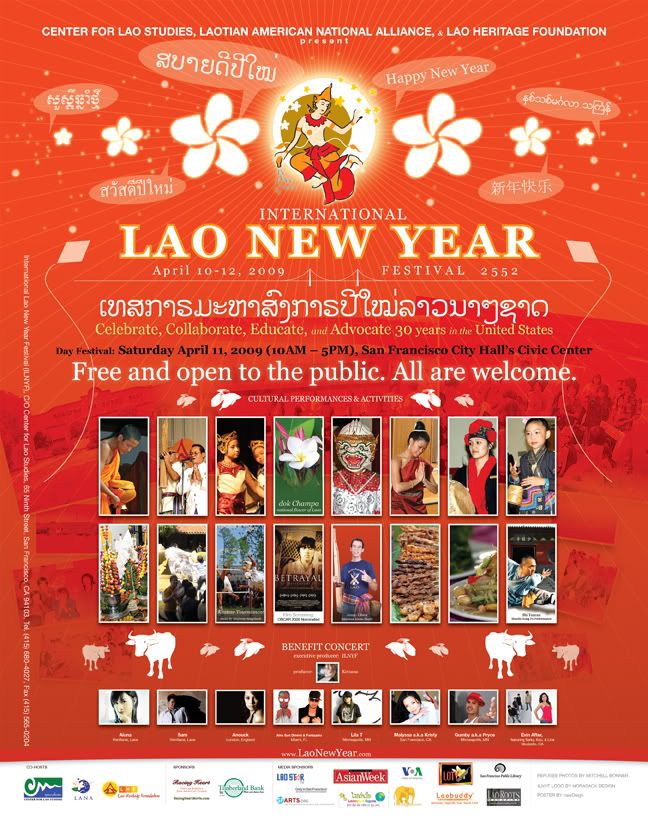 The details are still being finalized but I will be getting recognized and performing at the International Lao New Year Festival in San Francisco this April.
This will be exciting, because Thavisouk Phrasavath, the vision behind the great film, Nerakhoon, the Betrayal, will be giving the keynote. I look forward to seeing all of you who will be there!