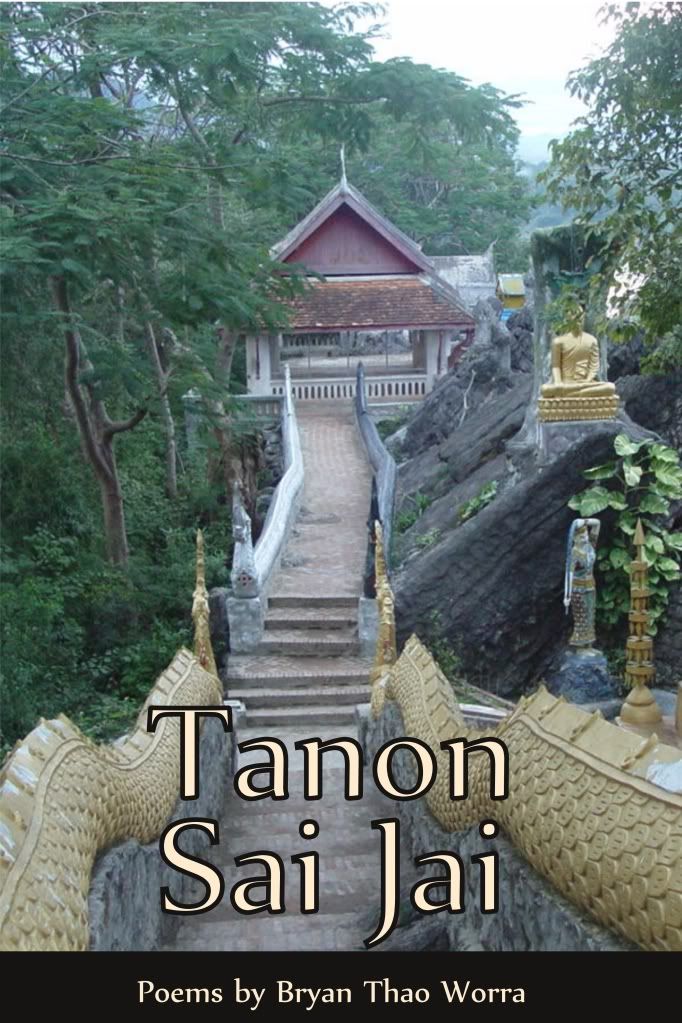 A new project of mine is now available to the community, entitled
Tanon Sai Jai
.
The completely free e-version of
Tanon Sai Jai can be found at http://www.scribd.com/doc/18741915/Tanon-Sai-Jai-EBook-Edition

The free e-book edition IS slightly modified from the hard-copy edition, which you can order at: http://silosoth.blogspot.com
The signed version is $10, with $5 shipping and handling.

As those of you who've bought copies of
On The Other Side Of The Eye
know, hard copy editions of the books you buy from me come in very unique, hand-addressed envelopes with poems and a nice inscription for you or the person of your choice.

If you like
Tanon Sai Jai
, please let your friends know about it! Thanks so much for supporting the work of Lao American writers and artists who are producing work on our own terms! Khop jai lai lai!