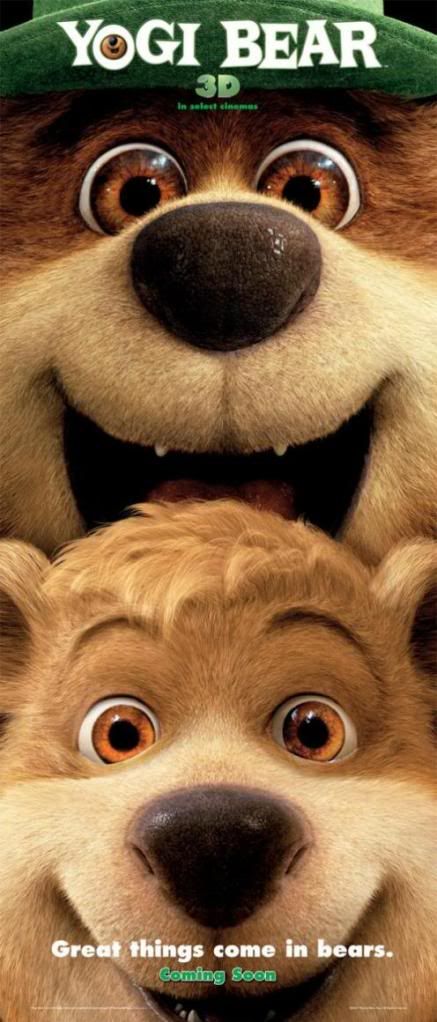 While I could easily have called the dilemma any number of things the basics remain the same, particularly for Lao American refugee resettlement organizations.
Last year, the execrable
Yogi Bear
live-action, 3-D film no one on earth was clamoring for secured $80 million for its production and made $99,549,375. Worldwide it's since gone on to make $199,749,375 and justified nominating Donald De Line and Karen Rosenfeltfor a crime against cinema.
One film like this was capable of fully funding 10 Lao American organizations for almost 30 years. While I'm certainly not one to ever advocate depriving the world of joy and entertainment, even if it must be delivered by insipid CGI bears, I still have to think there's something wrong with this picture.
The Census 2010 figures are out and we have approximately 154,191 Lao over 18.
In theory, if everyone were making a very modest $20,000 a year, that represents approximately $3,083,820,000 in economic activity in the US. Some of that, of course, goes into savings, housing and basic needs. But if our community committed even .01% of that income to philanthropy a year, we would be talking about $30,838,200. Or, the budget for the film
District 9.
This of course, has not actually happened.
We've had a problem securing basically $3 a week from every Lao adult person for a year. Yet, the return on investment would be immeasurable.
Certainly, some will give more, some will find a way to give less, but I think it's important for our community to reassert our sense of values and our historic commitment to charity and compassion to invest and build in our community.
On the other hand, given the modest operating budgets of most non-profit organizations there are days I wish we were allowed to have even just a $1,000 annual budget item for lottery tickets. At the rate we're going, it would only take one big win to cover our typical operating expenses for a year.
Sigh.