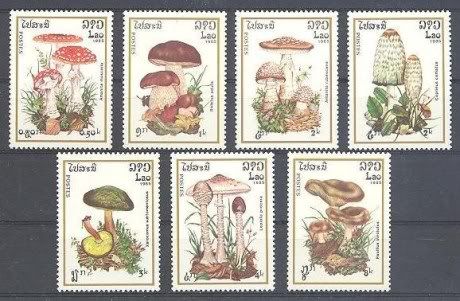 The Innsmouth Free Press has announced plans for a horror anthology centered on fungi
!
Naturally, for a Lovecraftian anthology, there's all manner of potential angles you can approach with this one. William Hope Hodgson's "The Voice in the Night", and its Japanese film adaptation, Matango have already been cited as inspirations, and naturally, "The Fungi from Yuggoth". But let's see some stories and works that really go beyond with this one.
I would add the advice that the editors really appreciate non-traditional perspectives and settings. Take them places we've never been as readers. They're also interested in steampunk entries involving fungi if you have them. Good luck! They want to release it by October 2012, so keep an eye out for more details!