This month's Poet to Poet at the Twin Cities Daily Planet features my interview with Britt Fleming of
Northography.com
. We chose to do it in haiku form this time:
http://www.tcdailyplanet.net/blog/thaoworra/poet-poet-britt-fleming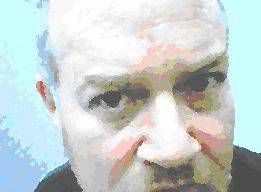 Previous poets I've interviewed include Kathryn Kysar, Kris Bigalk, John Rezmerski, and Sharon Chmielarz. Ezra Pound once remarked "poetry is news that stays news." During this series, I wanted to see what happens when Minnesota poets are interviewed as poet to poet, through the forms we work in the most.

Five interviews in to the series, my reflection on this approach is that it's given me a lot to think about as I look at each of their styles. Some are playful, others opt for long forms, and then there are some poets I've been interviewing whose methods don't mesh as well as one might have anticipated for the technique.

Starting in May, I'm going to try increasing the number of poets interviewed to at least twice a month for a while, to test this out further. A big thanks to everyone for your support!