As we prepare for the launch of DEMONSTRA in December, here's a breakdown of the poems in the collection that appeared elsewhere previously, to give you a sense of what you'll find in my new collection.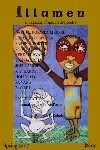 "The Deep Ones," Illumen, 2007. Also reprinted in On the Other Side of the Eye, and Future Lovecraft.

"Songkran Niyomsane's Forensic Medicine Museum," "Ba," "Dream," "Democracia," "Temporary Passages," "The Tiger Penned At Kouangsi Falls," On the Other Side of the Eye, 2007
"Stainless Steel Nak," Lontar, 2013

"Dreamonstration," The Missing Slate, North By Northside, 2012

"Japonisme, Laoisme," Asian Pacific American Journal, 2004, vol. 12.
"Destroy All Monsters!" "Song of the Kaiju," "The Moth," "The Big G Walking," "Kaiju Haiku," G-Fan, 2006

"Swallowing the Moon," BARROW, 2009