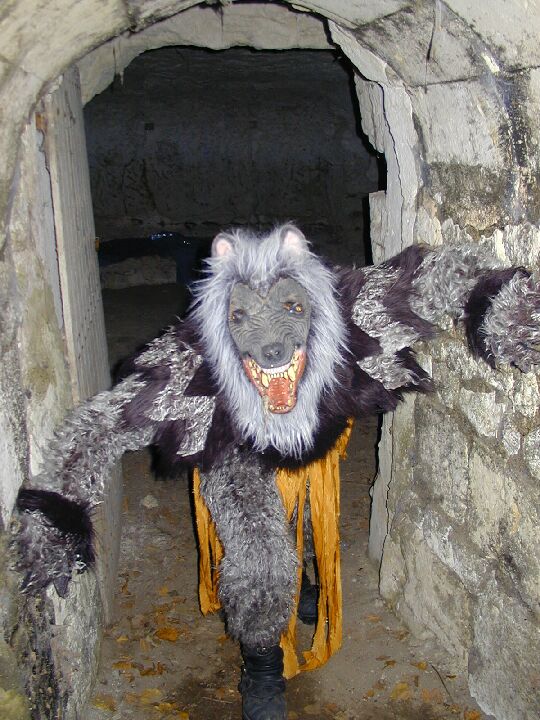 Well, things have been coming up a lot recently, but it's time to blow some steam off by taking a look at everyone's fun buddy, the Loup Garou! AKA the Werewolf, the Lycanthrope or Fuzzy-Wuzzy.

Well, just kidding about the last one.

Hollywood's treatment of the werewolf typically sees him as an impotent man who suddenly gets accidentally bitten by a wolf and soon becomes an alpha male, sort of a 'from zero to hero' kind of thing.

With the unfortunate side effect of becoming a man-killing freak in the process, and one who has to use the lunar calendar, of all things.

And it's interesting that over the years, people used to be really conflicted, nay, tormented over this sort of thing, blood of the innocent and all that.

But lately it seems like werewolf victims treat it all as just a really big inconvenience or vent on people using the Texan 'He Had It Coming' principle.

Oh sure, they're officially looking for a cure, but whether it's An American Werewolf in London, Wolf, Werewolf the TV series or any number of other recent werewolf films too wretched to utter their names, (I'm looking at you, Wes Craven) it seems the 'heroes' really dawdle at finding the cure.

It takes half the episode/film to figure out they're even a werewolf, and then there's the ranting around like they'd never heard of the things.

It makes you just want to throw your hands up in the air like you don't care.

For me, I always saw the roots of our primal fear of the werewolf grounded in the idea of a person who is out of control, who returns to a bestial, savage state, becoming feral and murderous.

And perhaps, in an odd paradox, they're not completely 'wild' and 'carefree' beings of pure chaos. After all, their existence is now guided by the regularity of the lunar cycles.

It's savage, but largely predictable.

The werewolf strikes me as a being we dread for fear of reversions. Well, yes, and the big pointy teeth.

And what strikes me more is the more forgotten lore that werewolves used to be people who MADE THE CHOICE to be so. Beings whose monstrous natures were not bestowed by accident, but design. Which I find an intriguingly more horrific idea.