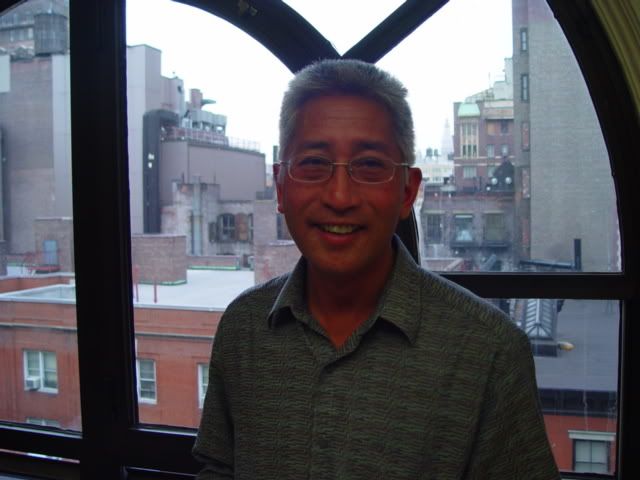 Shawn Wong is the author of American Knees and the award-winning Homebase. He is also the co-editor and editor of six Asian American and American multicultural literary anthologies including the pioneering anthology Aiiieeeee! An Anthology of Asian American Writers, The Big Aiiieeeee! An Anthology of Chinese America and Japanese America in Literature, and Literary Mosaic: Asian American Literature (HarperCollins, 1995). He is the co-editor of Before Columbus Foundation Fiction/Poetry Anthology: Selections from the American Book Awards, 1980-1990, and two volumes of contemporary American multicultural poetry and fiction (W. W. Norton, 1992). The film version of American Knees is currently being produced by Celestial Pictures and Starz Productions.

AAP: So, which story of yours appears in Charlie Chan Is Dead 2?
SW:
"Eye Contact"
AAP: How would you describe your story to people thinking about reading it?
SW:
My story explores Asian male and female relationships, stereotypes, and racial and sexual identities.
AAP: What are some of the other projects you're currently working on?
SW:
I'm at work on my third novel which is about how people communicate through various forms such as fashion, letter writing, gardening, as well as ancient forms of communication. It's also about being an Asian American in the global community.
AAP: How long have you been writing?
SW:
I've been writing for 36 years, or since I was 18 yrs old.
AAP: What got your started in writing?
SW:
I started writing poetry first. The first poems were "gifts" for friends. I also wrote about my family.
AAP: What are some of your favorite themes to work with?
SW:
I like exploring relationships and right now I'm writing about travel.
AAP: What has been your biggest challenge as a writer?
SW:
My biggest challenge is writing. It's never easy and I always try to give myself the hardest possible assignments for new projects.
AAP: How has your community responded to your work?
SW:
The Asian community and other communities have responded very, very well to my work. My work is used in Asian American studies classes, English classes, as well as other places.
AAP: Has your family been supportive of your writing?
SW:
Yes, most definitely.
AAP: What do you look for most in your own writing?
SW:
Honesty.
AAP: Who are some of your favorite writers?
SW:
My mentor in college was the writer, Kay Boyle. I like the works of Ishmael Reed, Edna O'Brien, Frank Chin, Jeffery Chan, Lawson Inada, Timothy Mo, Jessica Hagedorn, and many, many more.
AAP: Do you have any advice for younger writers?
SW:
Write everyday.