I'll be presenting on Southeast Asian Voices: Remembering Pasts, Creating Change at the Southeast Asian Educational Leadership Conference on April 21st, 2012 in Fresno!
Http://go2fresnostate.com/seaconference
for more details. It's free to attend!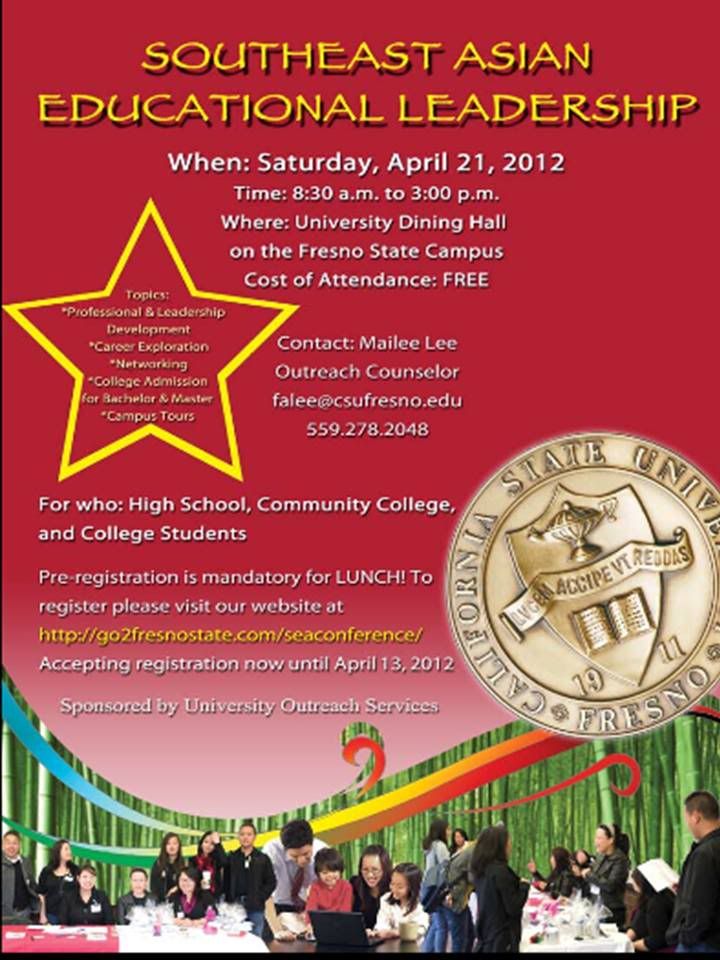 During my workshop we'll be examining: "How much difference can your voice make?"
I will discuss the importance and opportunities for emerging Southeast Asian American writers and artists to help preserve the best of our cultural traditions but also use our voices to transform Southeast Asian American communities locally and nationally. In particular, we'll be looking at the role grassroots arts organizations in the Lao and Hmong refugee communities played in building community voice, social justice and long-term growth and development that continues to this day!
I look forward to seeing you there!