When does one transition from being an artist to a great artist?
I might study the arc of Michael LaFosse's life.
He has been practicing the art of Origami for over 40 years, and has been teaching it for over 30 years. He is easily and readily recognized internationally as one of the top origami masters in the world today.
And when you see his work, you understand why. The photos from his website at
http://www.origamido.com/
are amazing: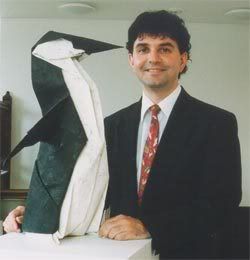 Born in Fitchburg, Massachusetts, LaFosse studied to become a biologist. This is evident in his works - which have been shown in the Louvre, and the Art & Nature Center's Idea Studios at the Peabody Essex Museum in Salem.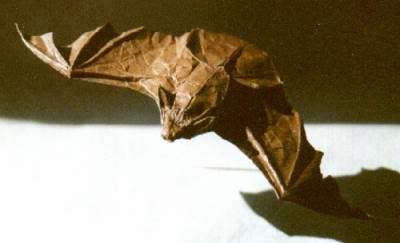 LaFosse began when he first read a magazine article about origami master Akira Yoshizawa of Tokyo, whose work was genuine art and not merely the sculptures of hobbyists most get from books.

In one interview, LaFosse spoke about how Yoshizawa had made an origami self-portrait, as evocative and masterful as a Rembrandt, and that Yoshizawa's animals were so animated they looked as if they could get up and walk around.
And LaFosse was inspired ever since.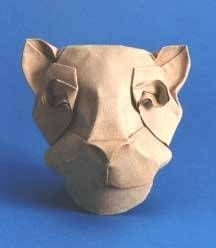 It reminds me deeply of the classic quote of Hokusai on his 75th birthday:
From the age of 6 I had a mania for drawing the shapes of things. When I was 50 I had published a universe of designs. But all I have done before the the age of 70 is not worth bothering with. At 75 I'll have learned something of the pattern of nature, of animals, of plants, of trees, birds, fish and insects. When I am 80 you will see real progress. At 90 I shall have cut my way deeply into the mystery of life itself. At a 100, I shall be a marvelous artist. At a 110, everything I create; a dot, a line, will jump to life as never before. To all of you who are going to live as long as I do, I promise to keep my word. I am writing this in my old age. I used to call myself Hokusai, but today I sign my self 'The Old Man Mad About Drawing.'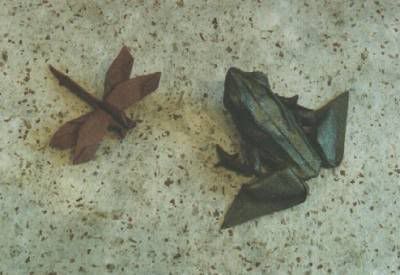 LaFosse's training in Biology took him to Tampa, and he has done studies Everglades animals and plants that he re-created in folded handmade paper.
This intrigues me that as an artist we might take our craft to the point that we build the very tools of expression.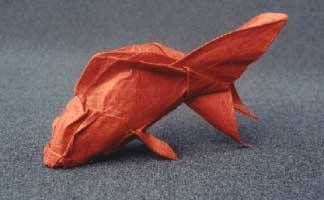 His exhibits have traveled to the Morikami Museum in Del Ray Beach, Florida and the Arizona-Sonora Desert Museum in Tucson, which was a spectacular show attended by over 40,000 people.
Many of his works from that show are displayed in his book, "ORIGAMIDO - Masterworks of Folded Paper".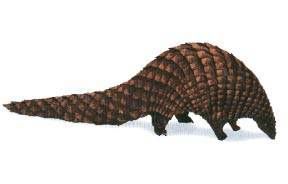 LaFosse contends that Origami techniques are unlike those in any other art process, "and as a result, the final sculpture will have a unique style and aesthetic. Part of a model's charm is its ability to display the qualities of the paper; a well-executed origami is a marvel of architectural design and poetry in paper form."
And I would easily recognize LaFosse as a fellow poet for his work. And for those of you who are wondering, yes, I'm also wondering if an element of origamido could be integrated into puppoetics and puppets, but that may be years down the road.