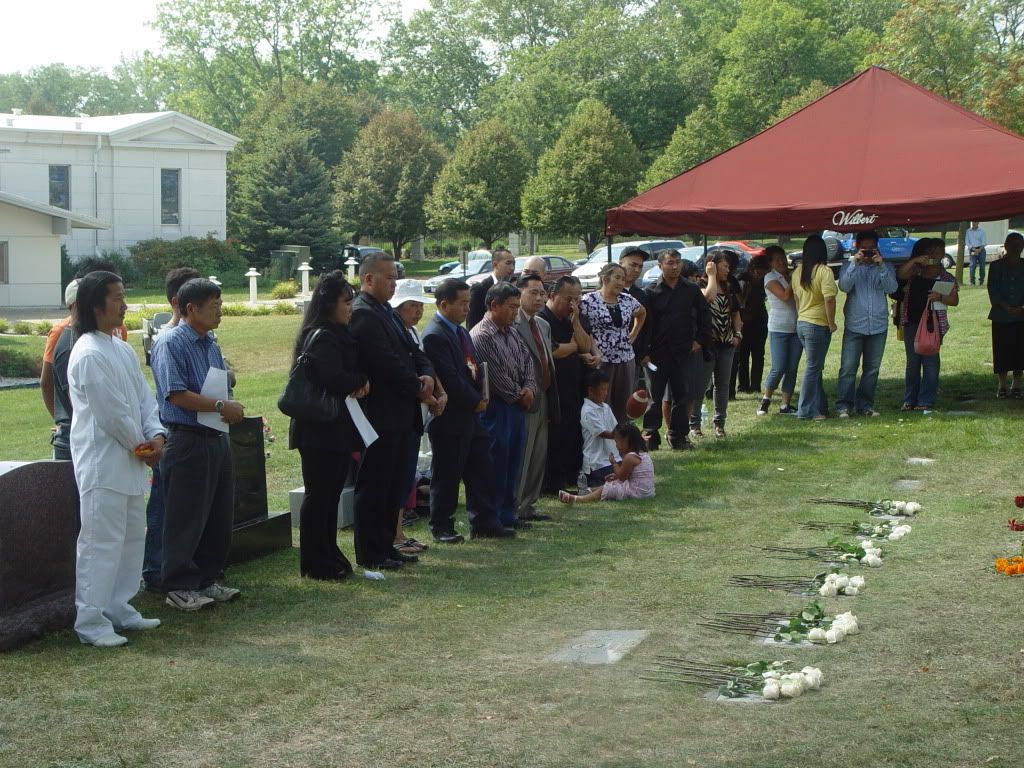 Nearly 120 people gathered on Sunday, September 13th at Forest Lawn Cemetery to pay their respects to the six children of Tou Kong who were murdered eleven years go by their mother. A year after it had been brought to the community's attention that after 10 years, gravestones still had not been placed to mark the graves of the Kong children, a committee formed to raise funds for the grave markers had succeeded in their mission.
It was a warm, sunny day as friends, family and community members gathered to pay their respects, with remarks from the father Tou Kong and a leader of the Kong clan, Gna Dou Kong. Pat Hogan, Superintendent of Forest Lawn Cemetary gave a particularly moving testimony about the meaning of the children's burial eleven years ago.
Ka Houa Yang, Chairman of Lao Family Community and Yang Pao Moua, President of the 18 Clan Council spoke, as did members of the St. Paul Police who first responded to the call and its aftermaths.
A letter was read from the children's mother, who currently remains incarcerated. During the open remarks, community members called for unity. Pastor Jerry Soung of the Saint Paul Hmong Alliance Church closed with a prayer and a reading of a psalm.
The grave markers were then unveiled and family and the audience paid their respects by placing white roses on each of the six markers. A brief reception was held afterwards in the Forest Lawn Cemetery Chapel.