On November 29th, at 2:22 p.m. we launched our kickstarter to commission Vongduane Manivong to illustrate several of the classic but rarely seen Lao creatures of myth and legend for DEMONSTRA. This funding drive will end on January 1st.
We hope to raise at least $500.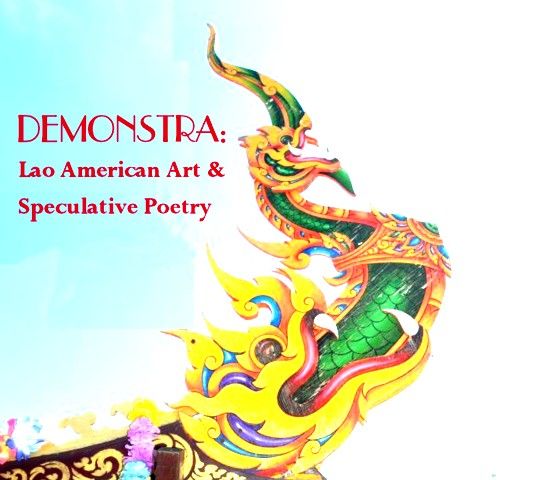 http://www.kickstarter.com/projects/1064450543/demonstra-lao-american-art-and-poetry
With your support, acclaimed Lao American artist Vongduane Manivong will provide several interior illustrations to help introduce Lao art, culture and imagination to our readers.
If we can get this project overfunded, we'd be able to commission more than just four pieces for this book, and can offer more exclusive and upgraded extras to everyone who orders in advance.