In the news lately there have been a number of interesting topics that I think we could deeply benefit from if we kept abreast of them in Laos and other developing zone. With a landmass the size of Great Britain or Utah, Laos could implement many of the technologies and ideas reasonably quickly.
Among those that have my present interest are:
Biochar as a soil amendment
. I'm not a big fan of slash and burn as that is a destructive and environmentally hazardous practice on the mountains of Laos, because the components are not integrated into the soil, they're just left to lie on top of the mountain and current practices are done with little oversight and support, so we threaten our biodiversity in Laos. But the biochar movement has good science behind it, and could have some great effects in creating a sustainable environment. I would hate to see the method used successfully to make crops that are only used to feed strangers, not the internal population.
One of the interesting projects is also how to incorporate the Local Exchange Trading System
model to include barter and exchange of in-kind services, in addition to local currency to allow the proliferation of biochar kilns in developing countries and avoid a ridiculous cycle of inaccessibility.
Day One Design demonstrates a project in Thailand
here: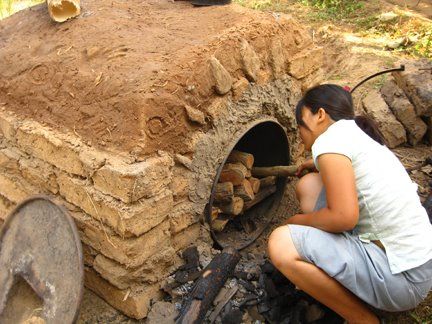 Can and should Laos take a position of creating food security for its people, particularly in terms of restricting genetically modified organisms? The rest of the world is becoming deeply concerned with the monocropping model that would create an intolerable reliance on corporations like Monsanto who are interested in profits rather than ecologically-sound sustainability.

I consider this even as I try to grow the Fantome du Laos tomatoes and Lao eggplants in my own back yard, developing an appreciation for heirloom seeds. I would be deeply concerned that there isn't an effective agricultural education infrastructure to teach Lao farmers how to appreciate what they have, even as they work to improve their crop yields.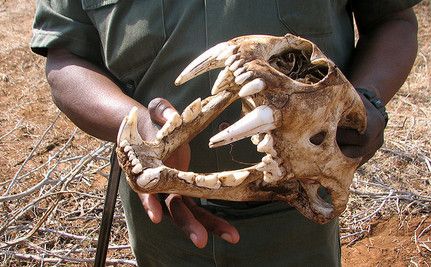 On a more positive note, the brain surgery on a bear in Laos was fascinating
. "Rescued as a cub, Champa stood out from the start," according to National Geographic."She had a protruding forehead and had trouble socializing with the other bears at the sanctuary. Over time, her growth slowed, her behavior became more erratic, and her vision faded." Euthanizing Champa was not considered an option in the largely Buddhist country, so a British veterinary surgeon, Romain Pizzi, who describes his specialty as "minimally invasive 'keyhole' surgery of wildlife," operated on her, just as he has done on seals, reindeer and jaguars. Six weeks post-op, Champa looked perkier, her caretakers said; she had gained weight and grown chummier with other bears."