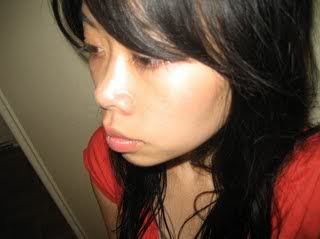 In Canada, Souvankham Thammavongsa is the author of
Small Arguments
(Pedlar Press, 2003) and
Found
(Pedlar Press, 2007.) She also published at least five chapbooks before
Small Arguments
, but these are extremely hard to find. She also has a chapbook of one-act plays,
Weed Woman
, among other works. Years ago, I cited her as an essential author to read among international Lao writers, and I stand by that.
Souvankham was born in the Nongkhai, Thailand refugee camp and grew up in Toronto. If you read her interviews, I think you'll agree with me, she's a poet's poet, and she has quite a sense of humor.
Found has recently emerged as an exceptional movie by the talented Paramita Nath
. The director uses impressionistic techniques to show Thammavongsa's journey: Years ago, she discovered her her father's scrapbook that he had kept in the Thai refugee camps. It documents the family's escape from Laos in the 1970s. It was filled with doodles, addresses, postage stamps, maps and measurements. One day, he threw it out.
Her book,
Found
, was her response. Paramita Nath's film presents the old photos, text, animation and home movies. Although it is a short film, I consider it as important as
Nerakhoon
in presenting the narrative of Lao refugees. Both of these films possess a high degree of art that transcends conventional expectations of refugee stories. It is very much in line with the way Lao artists around the world have approached our experience.
Small Arguments
won the 2004 ReLit Award for excellence in poetry and an Alcuin Society citation for excellence in book design. Souvankham has also been featured at Harbourfront's Premiere Dance Theatre and International Reading Series. She participated in the WIER program in 1997 as a student at York Memorial Collegiate Institute. She was an editor of big boots, a zine for and by women of colour. In 2002, she received the Lina Chartrand Award for poetry.
Thammavongsa's poetry is typically sparse even compared to the work of other Lao poets, and challenging. But she is one of the essential voices of our generation, and I applaud her for her daring. I look forward to seeing more of her work in the future.