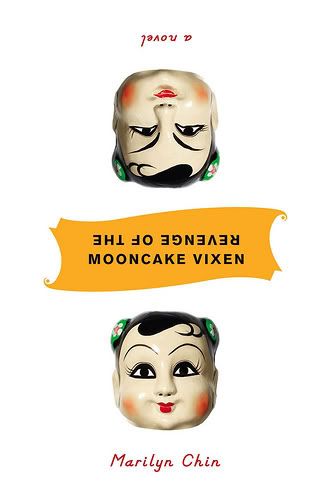 On Thursday, October 22nd in New York,
the Asian American Writer's Workshop
held a party to celebrate Marilyn Chin's first novel,
Revenge of the Mooncake Vixen
, which is the current front-runner my personal favorite book of the 2009. I haven't laughed as much with an Asian American novel like this in a long time. It's really good.
The party was made possible in part by seasonal sponsorship from
Beerlao
and
the Chinatown Ice Cream Factory
. I'm particularly happy to see Beerlao supporting the literary arts in New York. I hope they continue to do so not only there but elsewhere across the country. It would be especially nice to see them support events by Lao writers and artists. I know it would mean a lot.
I
interviewed Marilyn several years back for Asian American Press
that's currently archived at the University of Minnesota. I recently did a zany follow-up
interview with her for Tripmaster Monkey
.
Here's wishing her continued luck and success on
Revenge of the Mooncake Vixen
! I think it's going to be one of the great classics in the coming years ahead.