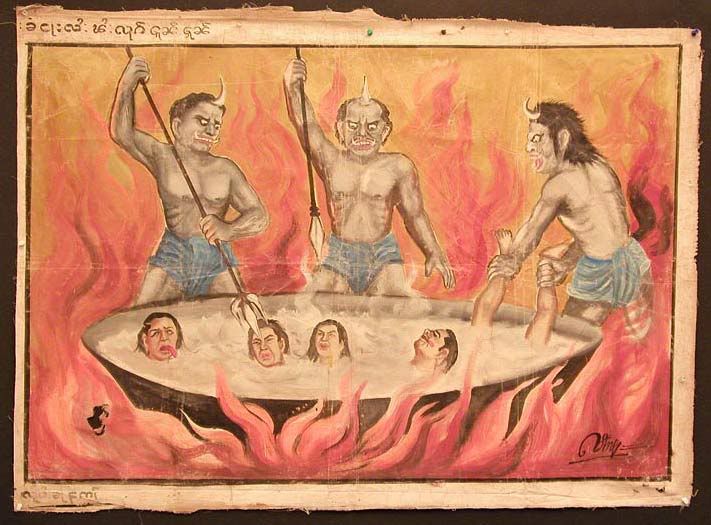 So, thinking outside of the box for fundraisers for Lao student associations, I would love to see them try a culturally-appropriate Lao-style haunted house. It's a great approach that is filled with possibilities and can be relatively easy to implement, if taken seriously.
I am NOT telling you to throw other cultures, particularly Lao minorities under the bus when you present a Lao American Haunted House. It would be in very poor form to have a room of "Lao mountain savages practicing cannibalism," for example. There are plenty of fun ways to scare visitors while also presenting the best of Lao horror culture to the community at large.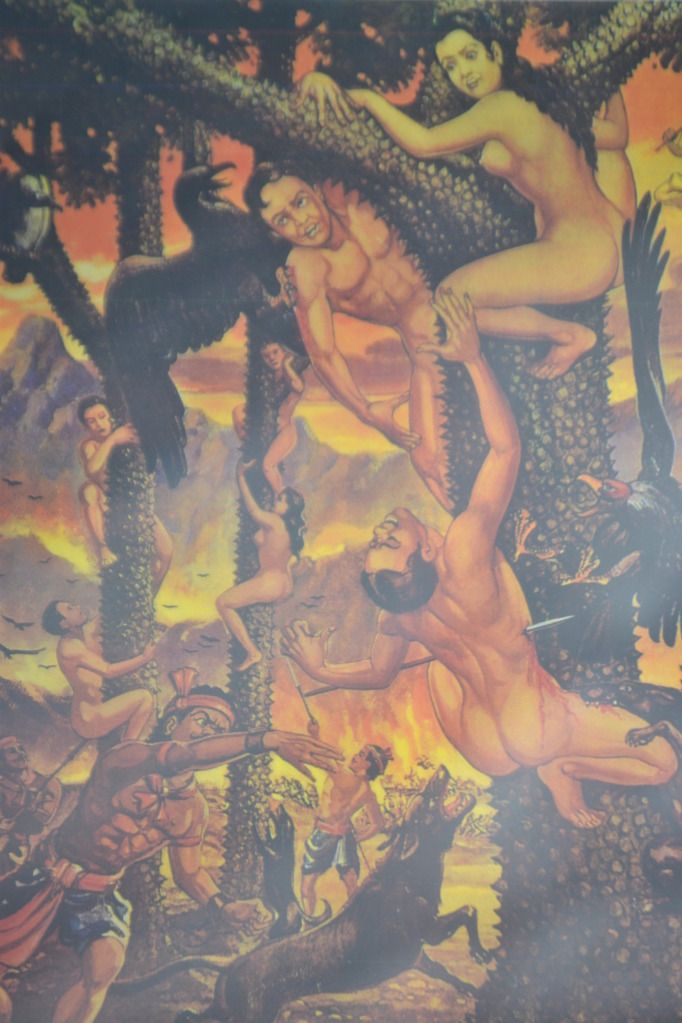 Certainly you can turn to Lao concepts of Nalok, or Buddhist Hell. You can present a room haunted by a Phi Kasu. Perhaps you opt for a Nak in the middle of changing its shape. You can of course present man-tigers, or carnivorous Nyak. You could have one of the mysterious phi of the jungle:
And of course, there's the more accessible horror of what does a zombified Lao monk or Nang Songkran look like? Or a vampire version? Werewolf Lao B-Boys? Lao cyborgs or Frankenlao? The possibilities are endless. But let's see some thinking outside of the box next year!