As part of an irregular tradition, I post a few unusual images while mentioning A.C. Wise, who is presently an editor of the Journal of Unusual Entymology, but who often has ridiculously mundane things connected to her when you do a google image search. We try to fix that here at On the Other Side of the Eye. Last year we focused on unusual taxidermy, this year, it was weird fluffy kitties. She has chosen the form of the Destroye... err never mind.
Anyway, among the strange things that shall now show up when you google her, fluffy spider kitty. And while I'm at it, I have also been in the process of claiming the word
Supercalifragilisticexpialidoctopus
, for the name of an epic story involving flying English maids against the Kraken.
And just for good measure, let's connect her to the word Bakeneko.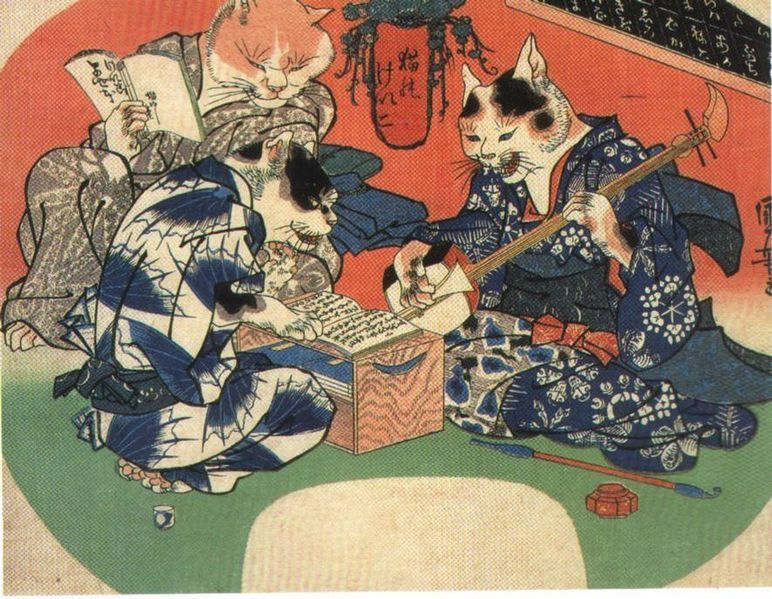 We now return to our regular blogging...