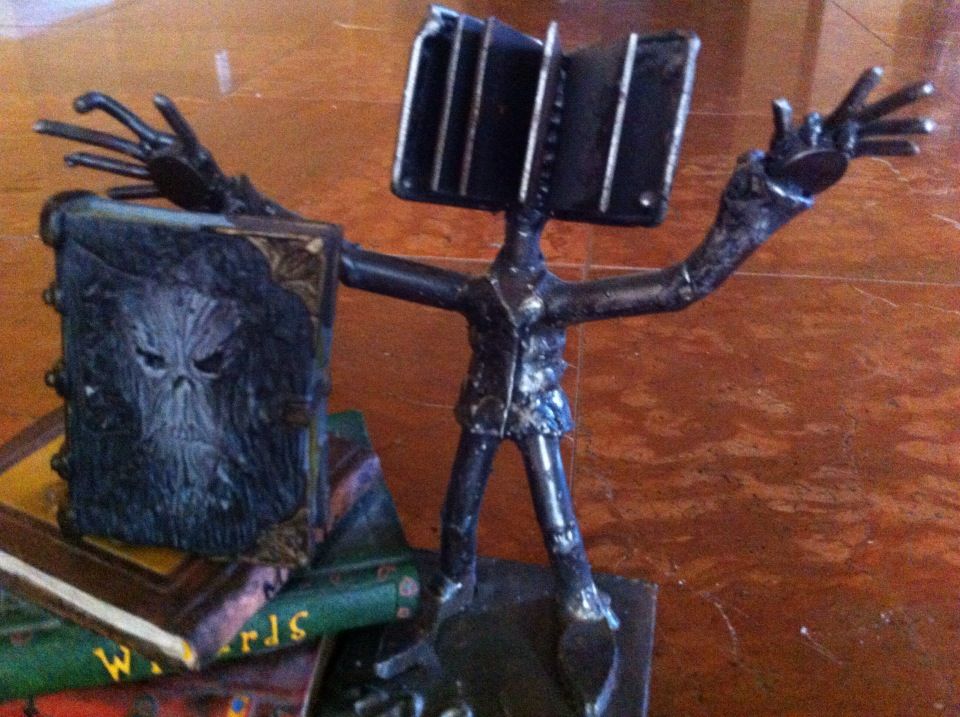 If you're attending San Diego Comic-Con this year, I'll be part of a panel with Aaron Vanek, chair of the H.P. Lovecraft Film Festival (Los Angeles), along with many other Lovecraftian luminaries discussing the fabled Necronomicon in art and media on Saturday at 8:30 PM in Room 8 H.P.
Among other amazing panelists with us will be Brian Yuzna (director/producer of Re-Animator, From Beyond, Dagon, Necronomicon, and more), Mark Kinsey Stephenson (actor, "The Unnamable"), artist Mike Dubisch, editor Leslie Klinger (upcoming "Annotated H.P. Lovecraft"),author Cody Goodfellow ("Radiant Dawn" "Ravenous Dusk", others) and HPLFF-Portland organizer and Arkham Bazaar owner Brian Callahan.
The official panel description is:
H.P. Lovecraft and the Necronomicon: 75 years of mingling fact and fiction
2013 marks the 75th anniversary of the "History of the Necronomicon," a short essay written by iconic horror author H.P. Lovecraft and published a year after his death. Since then, the dread book written by the Mad Arab Abdul Alhazred has appeared in movies, books, comics, cartoons, art, music, and games.
Although originally a literary hoax, there are hundreds of products that bear its name today. Come explore the truth and legend behind the greatest creation of the 20th century's greatest weird fiction writer, and learn how and why the book and its creator continue to influence all aspects of culture.
It's really a wonderful gathering of perspectives and voices. Join us, if you can! Or dare!