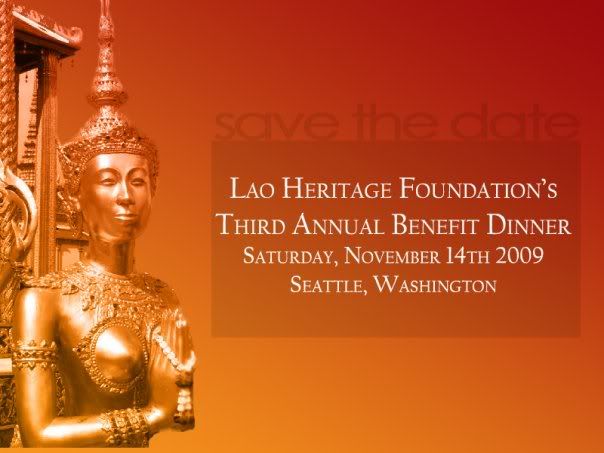 The Lao Heritage Foundation Pacific Northwest Chapter
is hosting their Third Annual Benefit Dinner on Saturday, November 14th, 2552! Join them in celebrating, promoting, preserving, and transmitting Lao culture through the arts!
There will be a formal dinner of Lao cuisine, traditional music and dance programs, all for a great cause! The famous Lao morlum singer NumOy GoyJai will also be performing that evening. Of course, there will also be silent auctions, raffles, Washington wines, gourmet coffee/dessert bar, and much more!
The event is from 6:00 PM - 12:00 AM. Admisssion: $50 at the Renton Community Center. 211 Burnett Ave N. Renton, WA 98057.