Until recently, Laos hasn't had anything close to a rail system. Over at
Retire-Asia.Com
, they do have a very small picture of a relic that shows an exception: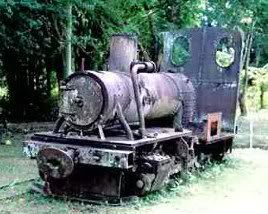 A little digging around and you find that this was used on a 7km track to connect a number of small islands during the French colonial era in southern Laos near the Cambodian border.
The system was constructed around 1893. It was developed to resolve a challenge of crossing the Khone mountain range separating the Lower from the Middle Mekong during the G. Simon Mission.
Mekong Express has a few notes on it
, and a picture of the tracks in use: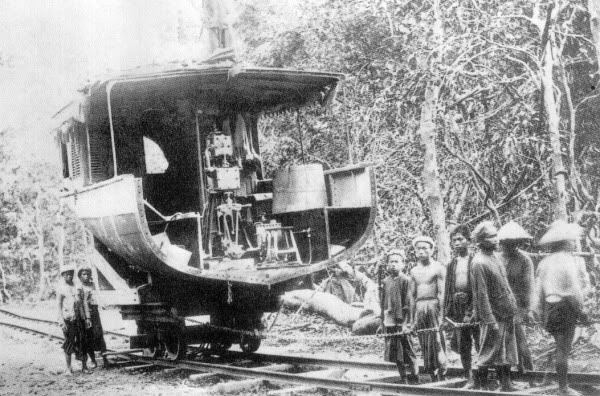 The result was a 160-meter long bridge and the laying of a 7-kilometer long railway track; This improved transportation between the Cambodia and Laos. Unfortunately it is difficult to find additional details online about the G. Simon mission of the late 1890s.
If you have additional information on this train system, it would be interesting to hear about it. In the meantime, for those of us examining alternate histories, we could consider what might have happened if the decision was made to expand the track system and encourage travel to other parts of southern Laos and the region. What if it eventually had been possible to connect to the Khmer rail system, for example? And what would life be like for people who lived near the tracks?