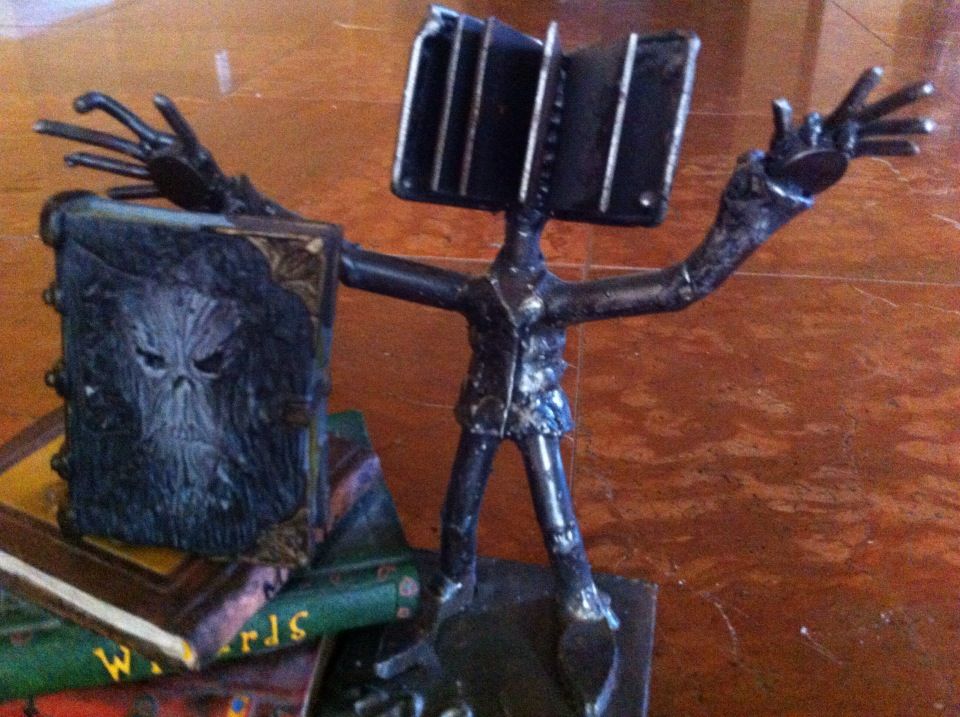 Innsmouth Free Press
and
the Press Enterprise
are both giving nice mentions of my upcoming appearance at the San Diego Comic-Con where I'll be looking at the horror and Lovecraftian panels (although there aren't that many this year). I'll be giving a talk on Saturday at 8:30 PM with noted luminaries on H.P. Lovecraft and the history of the Necronomicon.
As a reminder, among the other fine folks I'll be presenting with are Brian Yuzna (director/producer of Re-Animator, From Beyond, Dagon, Necronomicon, and more), Mark Kinsey Stephenson (actor, "The Unnamable"), artist Mike Dubisch, editor Leslie Klinger (upcoming "Annotated H.P. Lovecraft"),author Cody Goodfellow ("Radiant Dawn" "Ravenous Dusk", others) and HPLFF-Portland organizer and Arkham Bazaar owner Brian Callahan.
The official panel description is:
H.P. Lovecraft and the Necronomicon: 75 years of mingling fact and fiction 2013 marks the 75th anniversary of the "History of the Necronomicon," a short essay written by iconic horror author H.P. Lovecraft and published a year after his death. Since then, the dread book written by the Mad Arab Abdul Alhazred has appeared in movies, books, comics, cartoons, art, music, and games. Although originally a literary hoax, there are hundreds of products that bear its name today. Come explore the truth and legend behind the greatest creation of the 20th century's greatest weird fiction writer, and learn how and why the book and its creator continue to influence all aspects of culture.
Some of the elements I'll be discussing include my position that a great deal of what the vision of the Necronomicon, or Al Azif actually is, is rather misunderstood and we could actually go in some fascinating directions if we presented it as a book of poetry, not a spell book or encyclopedia. One of Lovecraft's most famous lines is in fact the couplet "That is not dead which can eternal lie, / and with strange aeons, even death may die."
For those of you who can't make it,
you can find some of my notes on how a Lao translation of the Necronomicon might be plausible
if you wanted to work with the existing canon, although I don't see a particular reason you necessarily need to be bound to that if you can make a good story of it.
A very big thanks to the H.P. Lovecraft Film Festival for also helping to get me on the panel!