Jennifer Kwon Dobbs' portfolio, "Tending the Speculative: Poems from the Asian American Adoptee Diaspora," for Line Break went live this week at
http://aaww.org/tending-the-speculative/
Already, the portfolio has received enthusiastic plugs from
Asian American Literary Review
and the
Smithsonian
, but please help spread the word.
I'm among the poets included, along with Kev Minh Allen, Lee Herrick, Lisa Marie Rollins, Katie Hae Leo, and many other fine voices. I enjoyed reading through the other submissions and viewing the artists' pieces that accompanied each of the poems.
My particular poem is displayed with Dana Weiser's Orphan Babies (Gold and Silver), 2009-2010.
The babies are made from whiteware clay, Swarovski crystals, paint and lacquer. Born in Taejon, South Korea, Weiser was adopted by Jewish-American parents. Her recent artwork included an exhibition called "Who are you?!?" showcased at the
Burnet Gallery in Minneapolis
. For this portfolio, I sent in "
Songkran Niyomsane's Forensic Medicine Museum, 2003
," inspired by true events. It will also appear in my newest book, DEMONSTRA when it come out later this year from Innsmouth Free Press.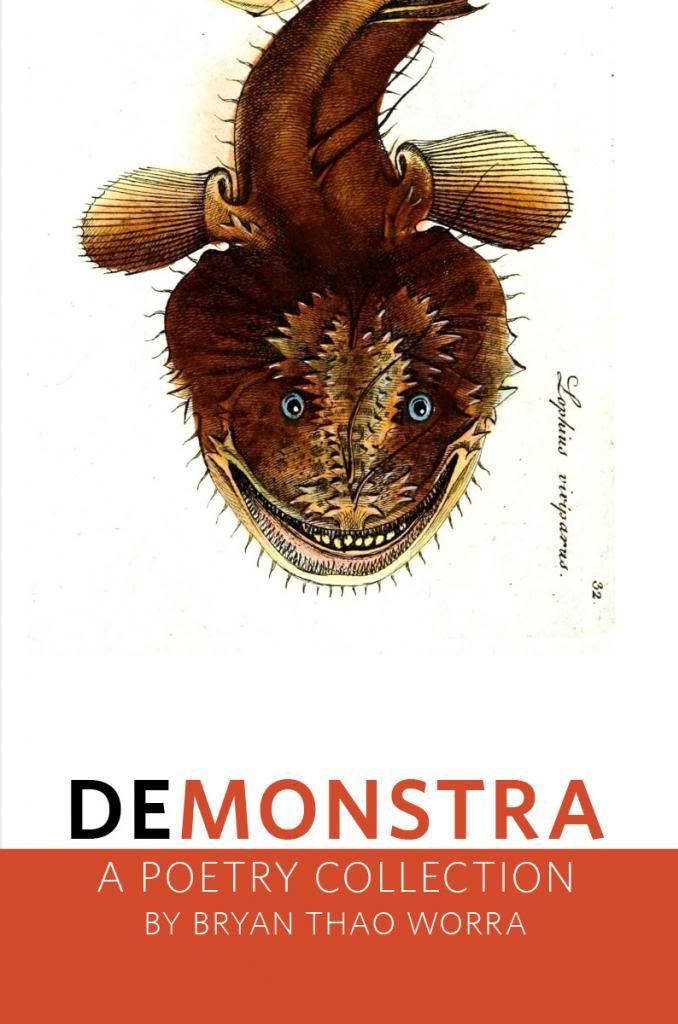 Documents leading to the completion of "Tending the Speculative" will be deposited with the Library of Congress, which is currently working to develop its collection on adoptee experience.
I've particularly enjoyed seeing the way Kev Minh Allen's work has really grown over the years. I have happily featured some of Allen's work before in my duties as the Creative Works Editor for the
Journal of Southeast Asian American Education and Advancement
, and as guest editor for
Eye to the Telescope
, where I also selected some of the work of
Lisa Marie Rollins
as well. I hope it's not too long before we see full-length collections from either of them.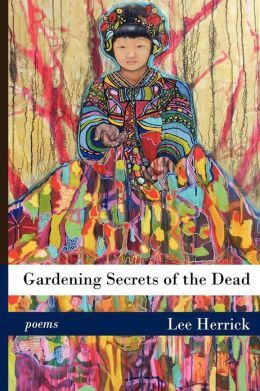 I performed with
Lee Herrick
during the release of our first books in January, 2008 at the Loft Literary Center, and he recently released a new book,
Gardening Secrets of the Dead.
He's been on a convoluted journey, but never lost a sense of music on that road. I usually frame the discussion of our work by as a case of my turning to speculative literature as a core technique of expressing the transcultural adoptee experience, while Lee Herrick uses music, particularly rock and roll. I often also joke that he's been to Laos, but I still have to make it to Korea.
Outside of his poetry,
I deeply admire Lee Herrick's work with the USEAA program at Fresno City College helping many Lao, Hmong and other Southeast Asian refugee youth to succeed
. If you were going to start getting into his poetry, I'd probably first recommend his poem "Dancing Near a Body of Water" or "Ghosts."
Katie Hae Leo
has always been one of the poets I like to watch, with great accomplishments additionally in taiko drumming, theater, and prose. If you get a chance to catch her in action, I highly recommend it. At her best when she's given free creative rein, she's absolutely breathtaking.
I think the good majority of the poems Jennifer Kwon Dobbs gathered for "Tending the Speculative" also reinforce my assertions in Locus Magazine that it is important to examine how
Asian Americans are engaging with speculative literature
. Especially through poetry. Ghosts are the predominating trope in this selection, but it would be interesting to see how transcultural adoptees work with other speculative symbols.
For example, I believe a survey on the matter will find demons are a prominent metaphor we employ, of course, followed occasionally by vampires, werewolves or other skinwalkers. Of course, we can also find transcultural adoptees occasionally using poems to subvert Rosemary's Baby/Damien antichrist imagery. But can the transcultural adoptee experience also be captured using other speculative literature tropes?
Can we express our journey through the idiom of robots and automatons, like the modern Pinnochio of Steven Spielberg's
A.I.?
Or the tragic horrors of
The Island of Dr. Moreau
or
Frankenstein: A Modern Prometheus?
Obviously, I believe it can.
Much of my work has been to to find an escape hatch whereby we can express our journey without resorting to the current narrative cliches, rife with colonial baggage, in contemporary non-genre literature. Might we liken many transcultural adoptees experiences to the experience of Clive Barker's
Nightbreed,
where each misunderstood monster must come into their own awakening to discover community? When our alternative is a tale like
The Red Thread
, I believe such an option MUST be considered.
One quote from the preface of this portfolio that's lingering with many is:
"Although readers may be tempted to file this collection under "adoptee writing," they might instead take notice of how these aesthetically diverse poems enact an urgent poetics emerging from displacement by war, militarism, poverty, social stigma against single mothers, neoliberal outsourcing of social welfare, and cultural and linguistic loss. In the not-so-distant past, to write from these conditions of orphaning would have been tantamount to expressing ingratitude, but today, to do so is to lay claim to history and to summon artistic and communal relatives for a poet's task."
I would certainly ask you to take those ideas into consideration while contemplating these selections.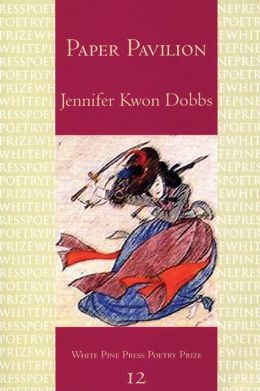 I extend a big thanks to
Jennifer Kwon Dobbs
for organizing this. She is the author of
Paper Pavilion
, recipient of the White Pine Press Poetry Prize and the New England Poetry Club's Sheila Motton Book Award, and
Song of a Mirror
, finalist for the Tupelo Snowbound Chapbook Award. I hope you'll take the time to read some of her poetry.
Her "Libretto" has some wonderful lines in it
, for example.
I first met Jennifer Kwon Dobbs briefly during the
Association for Asian American Studies
conference in Chicago, which seems like a lifetime ago. Currently, she is assistant professor of English at
St. Olaf College
, where she kicks butt with the race and ethnic studies program, teaching creative writing and Asian American studies. I applaud her for her continued journey as a writer and as a community figure.
The Margins
, the flagship editorial platform of the
Asian American Writers' Workshop
, is "a bold new online magazine dedicated to inventing the Asian American creative culture of tomorrow." Guiding their philosophy is the idea that "In an age when Asian Americans are relegated to sidekicks, whether in sitcoms or the corridors of power, we believe it's time to bring Asian Americans into the conversations that matter. We're thinking about Asian American identity in a way totally different from anyone else for a pan-racial, trans-cultural, truly world-spanning audience."