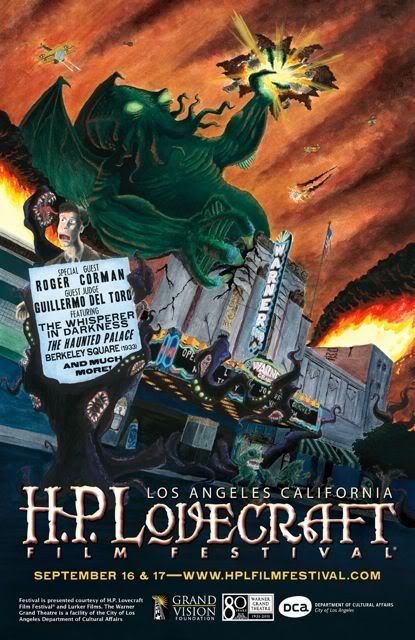 If you're in the L.A. area this weekend, and you're a fan of the work of horror writer H.P. Lovecraft, be sure to check out the
H.P. Lovecraft Film Festival
.
One of the films many are looking forward to with great interest is
La Sombra Prohibida
by José Luis Alemán. There will also be an array of short films and author readings, and screenings of Cast A Deadly Spell and The Whisperer in the Darkness. Whistle and I'll Come to You, and the Haunted Palace have also been included in the lineup!
Hopefully in future years we'll see the festival expanded even further! A big thanks to all of the organizers!