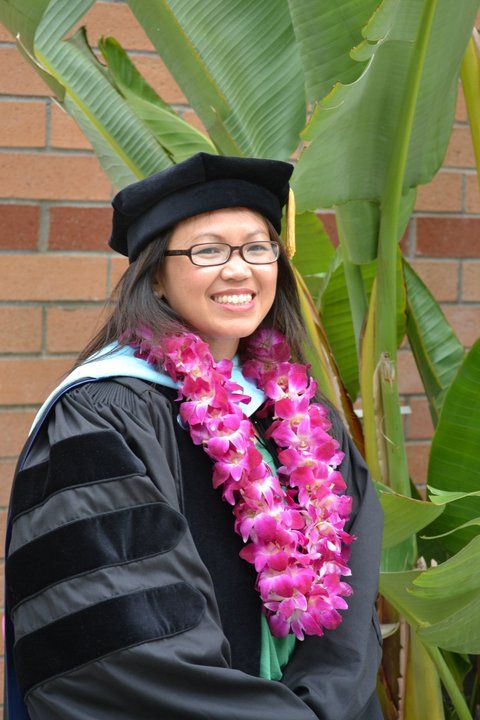 Dr. Ketmani Kouanchao was recently awarded the Honor An Educator scholarship from California State University-Fullerton.
Dr. Kouanchao pursued and recently completed a doctorate in Community College Leadership from California State University-Fullerton. She has researched and presented workshops nationally on issues of cross-cultural leadership, women's leadership, and leadership development – especially in communities of color, federal and state-funded programs, and the non-profit sector. Her passion is developing student support programs for students to achieve academic and lifelong success.
Born in Savannakhet, Laos, Dr. Kouanchao grew up in Minnesota with her parents and 4 siblings, including award-winning Lao American visual artist and entrepreneur Mali Kouanchao. Dr. Kouanchao was involved with the SatJaDham Lao Literary project in its early years and contributed work to their anthologies in addition to supporting their national conferences.
She specialized in the study of the recruitment, retention and matriculation of at-risk, low-income historically underserved students. For over 16 years, she has worked at the university and community college levels including the University of Minnesota-Twin Cities, University of Wisconsin-Milwaukee, and currently serves as the director of EOPS/CARE programs at Mt. San Jacinto Community College in San Jacinto, California.
The Honor An Educator Scholarship was established by the generosity of donors connected to CSU-Fullerton who appreciate educators who made a difference in their lives.
Dr. Kouanchao expressed her thanks by saying "As I continue to pursue new knowledge and ideas with which to serve our community, I wanted to thank you all from the bottom of my heart and will do all I can to uphold this honor and the wonderful intentions with which it was presented."
In an interview, she further added "When I told my mother that I had received this scholarship, I wish you could have seen her eyes and the pride she felt for me and for our family."
"In my essay," Dr. Kouanchao said, "I spoke of how my mother could not be the teacher she was meant to be, but she never turned her back on education and its infinite potential for us. Knowing that I have earned the committee's faith and trust in my journey as an educator is meaningful not just to me and my family but to our community."
The scholarship review committee was impressed with the quality of her application and applaud Dr. Kouanchao's academic success. Dr. Cavallaro, Dean of College of Education at CSU-Fullerton will host a reception to recognize scholarship recipients and their donors during their Annual Autumn Awards program scheduled to be held in October 2012.
Dr. Kouanchao also expressed her thanks to her mentors Dr. John Hoffman and Dr. Dawn Person, as well as Dr. Evangeline Napala Meneses who served as her outside reader during her dissertation defense.Her dissertation examines holistic identity development of Lao American students, particularly in community colleges in California. Her findings suggest a strong link between family, culture, and the students sense of purpose as they participate in higher education, often as the first in their families to attend college.
In the United States, less than 1% of the 200,000 Lao Americans resettled in the US hold an advanced degree, and fewer than 10% successfully graduate college. Educators like Dr. Kouanchao are committed to seeing a change in these statistics by 2020.