From time to time, be sure to take a look at the journal
Asian American Literature Fans
which updates fairly regularly with some great reviews of the latest in, well, Asian American literature.
If you're looking for something you or the readers in your life will enjoy, but might not have heard of in the mainstream press, this is a good place to start.
Personally, I'm going to go take a look at
Jennifer K. Chung's Terroryaki!
, a recent winner of the 3-Day Novel book contest. While it's probably not as scary as the title promises, it sounds like a much needed bit of comedy in Asian American arts and letters. On another note, as we approach
NaNoWriMo
, the 3-Day novel challenge should demonstrate that if we wanted to we could put ourselves under much more pressure. So there!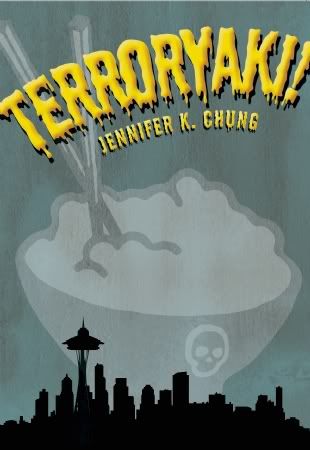 Sue J. Kim also makes a good argument this month for looking again at Sujata Massey's The Salaryman's Wife (Harper 1997) and Zen Attitude (Harper 1998).the first two in Massey's Rei Shimura detective series.

Happy reading!