I've noted before that part of a poet's task in the world is to write in a way that illuminates the chaos and uncertainties of the world and our actions, but not be paralyzed by it. To that end, many of the principles of Akhilanda apply.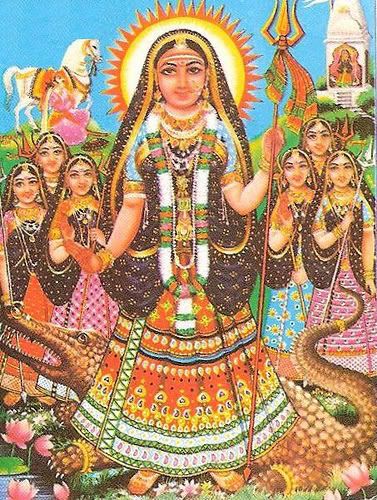 In her article for Elephant Journal
, Julie JC Peters sums it up as: "Akhilanda derives her power from being broken: in flux, pulling herself apart, living in different, constant selves at the same time, from never becoming a whole that has limitations."
She makes the argument that when all hell has broken loose, and you've finally hit that point and crumpled into the floor in a seeming wreck, you're also more powerful than you've ever been.
Peters points out that once you've hit that point, you can stay down there on the ground, or you can realize you have a "powerful opportunity to become new again: to choose how you want to put yourself back together. Confusion can be an incredible teacher—how could you ever learn if you already had it all figured out?"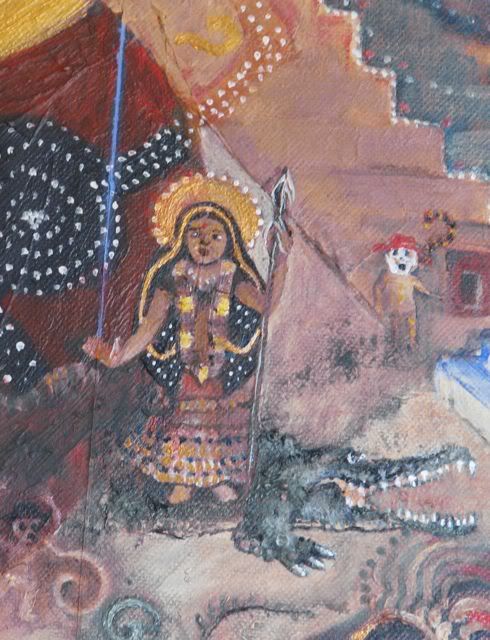 The argument for this goddess is that essentially, we're always in flux. There will always be something 'wrong' with how we typically envision our lives and challenges. But can you overcome your primal fears, and learn to go with the flow of things in the cosmos.
It's not perfect, but it's an imperfect world as it is. What do we dare create from it all?
I get the sense we may see a lot more of Akhilanda in one form or another in the years ahead.