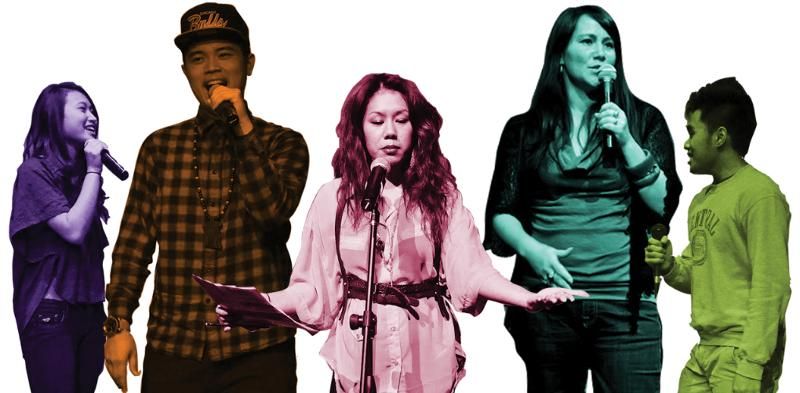 If you're in the Philadelphia area, join the Asian Arts Initiative for another exciting season of Family Style, Asian Arts Initiative's dynamic and eclectic showcase of stories, song, dance, and poetry for Asian Americans and extended "family" of all cultures!
Co-founded by Michelle Myers and Catzie Vilayphonh of the spoken-word duo Yellow Rage, Family Style highlights invited feature artists mixed with open mic performances.
If you're an emerging or established artist, be sure to sign up to perform at September's open mic and also check out their Events page for details on special guest hosts this Fall!
Also this Fall: Michelle Myers will be facilitating a series of free spoken word and writing workshops for youth, 3rd Fridays from 4 to 6 p.m. Contact them for more info and sign ups.