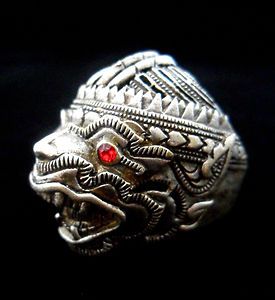 Over at Strange Horizons, they're doing their annual fund-drive
to help fund another amazing year of science fiction and fantasy from diverse voices from around the world. As they explain:
"Since its beginning, Strange Horizons has pursued a number of goals. We want to publish great stories and poems that expand the possibilities of speculative fiction; we want to provide a space for in-depth discussions that help us to understand and extend those possibilities. We want to encourage and support new writers of SF from diverse backgrounds. And we want to continue to make our content available free of charge while paying contributors professional rates, without being dependent on advertisers or corporate sponsorship.

We are a non-profit organization, staffed entirely by volunteers, which helps with that last part. But a huge part of our success has been down to you, our readers. Strange Horizons relies on your donations to stay in business—so each year, we hold a fund drive.
In our thirteen years, we've been proud to publish work by such writers as Saladin Ahmed, Eleanor Arnason, Charlie Jane Anders, Christopher Barzak, Matthew Cheney, John Clute, L. Timmel Duchamp, Hal Duncan, Amal El-Mohtar, Carol Emshwiller, Molly Gloss, Nina Kiriki Hoffman, N. K. Jemisin, John Kessel, Ken Liu, Meghan McCarron, David Moles, Yukimi Ogawa, Tim Pratt, Adam Roberts, Benjamin Rosenbaum, Sofia Samatar, John Scalzi, Nisi Shawl, Lewis Shiner, Vandana Singh, Karin Tidbeck, Genevieve Valentine, Jo Walton, Jane Yolen, and too many others to list."
They're rewarding their readers with a special issue if they reach their funding goals. Among the rewards is a special presentation of my speculative poem "Full Metal Hanuman" set in the far-flung future which will also include a recorded reading. (If they hit $7,000!)
I'm really excited for them, and I hope you'll consider supporting this next year of adventures!